Interested in the 2024 Conference?
Subscribe below so you receive information a soon as it is available!
Subscribe
OneBody/OneVoice
OneBody/OneVoice will return in 2024!
Take a look at the details below from the 2023 conference that was held in NYC!
The following information is from our June 2023 conference. The 2024 conference is subject to change.
Penn State Musical Theatre Voice Pedagogy and its internationally recognized 'Bel Canto/ Can Belto' musical theatre voice pedagogy workshops have teamed with the holistic voice program The Visceral Voice to create the third annual OneBody / OneVoice, coming to NYC in June 2023. This one-of-a-kind voice pedagogy workshop was founded on the idea that your body IS your voice, and that understanding body science will deepen your artistic toolkit to make you a much more effective teacher and/or singer. Body-related workshops such as Self-Care for the Singer and Alexander Technique Tools for Releasing Tension are part of the core curriculum as well as cutting-edge musical theatre voice pedagogy for beginning and advanced singers and teachers.
Faculty:
Raymond Sage (raymondsage.com) Voice and Voice Pedagogy (Penn State University)
Christine Schneider (thevisceralvoice.com) Licensed Massage Therapist, Manual Voice Specialist, and Certified Movement Specialist
Jared Trudeau (jaredtrudeau.com) Voice and Voice Pedagogy
Guest Faculty:
Rose Van Dyne (rosevandyne.com) Actor, Music Director, and Educator
Valeska Cambron (valeskacambron.com) Singer, Actor, Vocal Instructor (Long Island University Post, Third Street Music School)
Joey Harrell (singingwithjoey.com) Ph.D. in Musical Education at Penn State University
Gabriella Sam Voice and Musical Theatre History (Penn State University)
Chris Kelly Ph.D. in Physical Therapy and co-owner of the Musical Athlete
*Questions: Please email [email protected]
OneBody/OneVoice 2023 in NYC
*Schedule Subject to Change*
DAY 1: Saturday, June 17th, 2023
DAY 2: Sunday, June 18th, 2023
Faculty and Guest Teachers
Raymond Sage received a bachelor's degree in vocal performance from Baylor University and a master's degree in vocal performance from the University of Cincinnati's College-Conservatory of Music (CCM), followed by doctoral and post-graduate work also at CCM. Before joining the musical theatre voice faculty at Penn State, Sage was on the voice and musical theatre faculties of Trinity College in Hartford, Connecticut, The American Musical and Dramatic Academy in New York City, and New York University's Tisch School of the Arts' prestigious musical theatre conservatory, Collaborative Arts Project 21, Inc. (CAP 21). Professor Sage was a founding teacher for the Penn State Musical Voice Pedagogy Master of Fine Arts degree, the first in the nation, and succeeded Mary Saunders-Barton in heading the program upon her retirement. His students have been seen in many Broadway productions, such as Gypsy, Hair, Wet Side Story, Follies, Titanic, Beauty and the Beast, Steel Pier, High Society, Cats, Scarlet Pimpernel, The Lion King, Kinky Boots, Beautiful, Cinderella, Aladdin, Tuck Everlasting, Finding Neverland and many more. Professor Sage is also a Guest Master Teacher at Indiana University's School of Contemporary Drama and Dance and the Jacobs School of Music.
As a performer, Sage appeared in the Broadway and national touring productions of Camelot, Beauty and the Beast, and Titanic, as well as in regional theatres across the country, such as Pennsylvania Center Stage, Paper Mill Playhouse, Sacramento Theatre Company, and Dallas Summer Musicals. In 2011, Raymond starred as Ludie in the European premiere of the Horton Foote classic Trip to Bountiful at the Courtyard Theatre and in 2012 at the Old Vic Tunnels as Olsen in the O'Neill Sea Plays. He has made television appearances on Late Night with David Letterman, The Howie Mandel Show, and the Macy's Thanksgiving Day Parade. Sage performed his one-person show Seeking Flight, based on the works of the great American playwright Eugene O'Neill throughout North America, and premiered at Her Majesty's Theatre on the West End in January of 2016. Raymond is currently in the development process of creating a one-person show based on the life and writing of famed environmentalist, John Muir.
Christine Schneider (Faculty), Licensed Massage Therapist, Manual Voice Specialist, Certified Movement Specialist, and Personal Trainer, has been a pioneer for manual laryngeal therapy in the US for almost a decade. She is the founder of LifeLight Massage Therapy PLLC, a private practice based in NYC that specializes in laryngeal and TMJ treatments for professional voice users. Christine works closely with some of New York's top laryngologists, speech pathologists, and voice teachers, providing manual therapy as part of vocal rehabilitation and maintenance programs.
Christine is also the creator of The Visceral Voice, a program and podcast that shares her knowledge and passion for vocal health, anatomy, self-massage, and movement with vocal athletes worldwide. With Taylor Techniques, Christine has extensive training in Myofascial Assessment and Release and is an approved provider and educator. Her other specializations include Visceral Components of the Neck and Thorax, Visceral Manipulation, and Neuromeningeal Manipulation from the Barral Institute, Treatment of Whiplash and Related Disorders, and CranioSacral Therapy.
A certified Movement Specialist, Christine has training from The Brookbush Institute, Gray Institute, Immaculate Dissection, NASM, Postural Restoration Institute, the Institute for Integrative Health and Fitness Education, and Biomechanics with Pinnacle Performance. She is also thrilled to be working as the movement coach for the 2022-23 Metropolitan Opera LYADP.
Christine graduated from Oklahoma City University with a Bachelor's in Music, majoring in both Vocal Performance and French Horn Performance. She is a professional performer who has performed all around the world. She is a proud member of SAG/AFTRA, AEA, AGVA, and is a Voting Member for PAVA (Pan American Vocology Association). In addition, she is the head of Research and on the Advisory Board for The Academy of Noise.
Rose Van Dyne (Guest Teacher, she/her) is an actor, music director, and educator. As a member of the AAPI community, Rose constantly infuses her work with a drive toward diversity, equity, and inclusivity. In spring of 2022 Rose taught the inaugural Social Justice in Theatre course at University of California-Chico, which has now been implemented into the core curriculum of all theatre majors.
Rose works frequently as a guest voice teacher in NYC with Actor Therapy (Lindsay Mendez, Ryan Scott Oliver) and Innovative Voice Studio (Jenna Pastuszek, Tim Russell). She aided in the Broadway re-opening of Waitress (starring Sara Bareilles), where she would often lead vocal warm-ups for the cast. Rose is currently pursuing a Master of Fine Arts in Musical Theatre Vocal Pedagogy at the Boston Conservatory at Berklee.
Select acting credits include 1776 (Broadway, ART) Cambodian Rock Band, All's Well That Ends Well (Oregon Shakespeare Festival), Interstate World Premiere (Mixed Blood Theatre), Spring Awakening (Argyle Theatre).
Music credits include: Broadway Waitress (Re-opening) Music Fellow, BE LIKE BONE (Musical Theatre Factory) Music Supervisor. Dragon Baby (American Repertory Theater), Off-Broadway: You're a Good Man, Charlie Brown (Out of the Box Theatrics), American Theatre Wing Songwriters Competition, TL;DR: Thelma Louise; Dyke Remix (NAMT). Second Line (Pace University New Musicals, OSF), Baked! The Musical (Chicago Underscore Theatre Company), Sick Moves (Temple University New Musicals). @rose_van_dyne, www.rosevandyne.com
Gabriella H. Sam (Guest Teacher) earned a Bachelor's degree in Music Education from the State University of New York at Fredonia, a Masters's degree in Vocal Performance from the University of Cincinnati College-Conservatory of Music (CCM), and is currently finalizing Doctoral work at CCM. Being an operatic Soprano, Gabriella has sung many roles including Lily in Porgy and Bess, Ann Putnam in Robert Ward's The Crucible, Fox in Janacek's The Cunning Little Vixen, Mother in Humperdinck's Hansel and Gretel, Suor Angelica in Puccini's Suor Angelica, New Prioress in Poulenc's Dialogues of the Carmelites, Musetta in Puccini's La Bohème, Mrs. Ford in Nicolai's Die Lustigen Weiber von Windsor, and Despina in Mozart's Così fan tutte. Currently, Gabriella is excited to be on the faculty at Penn State University in Musical Theater Voice.
Valeska Cambron (Guest Teacher) is a New York City area teacher, performer, and actor. She has been a vocal instructor for the past 15 years working with all age ranges singing all styles and types of music, but mostly with the young developing voice. Valeska's students range from children interested in learning how to sing to those seeking a professional career. Valeska's performing career has led her to sing in all styles of music from Opera to Musical Theatre to Pop to the Andrew Sisters, and Valeska encourages her students to make these sounds so that she can guide their technique in a healthy singing style.
Valeska currently resides on the faculty as an adjunct professor of applied voice at Long Island University Post, on the voice faculty at Third Street Music School and music coach for My College Audition. She holds a Bachelor of Music degree from Temple University in Voice Performance and a Master of Music degree from Longy School of Music of Bard College.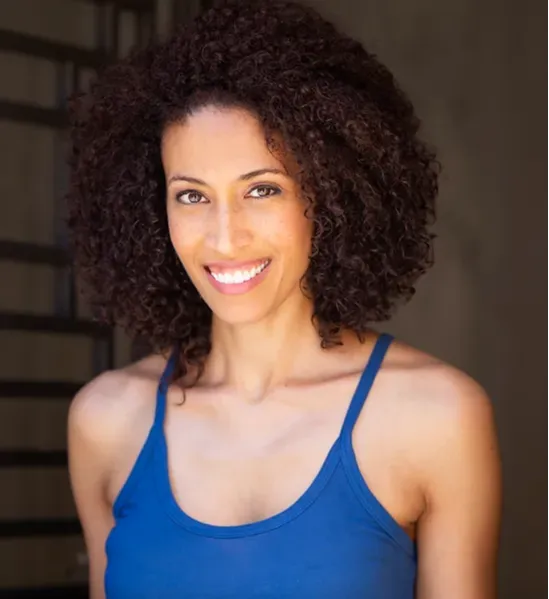 Jared Trudeau (Faculty) is an Assistant Professor of Voice at The Boston Conservatory at Berklee, teaching in the undergraduate and graduate Musical Theatre programs as well as both graduate Voice Pedagogy programs. In addition to his faculty post, Trudeau maintains an active private studio in New York City. His musical theatre and cross-over students can be seen in many Broadway, off-Broadway, national tour, and regional productions. His recording artists have performed worldwide, received Emmy nominations for their songs, and have charted on the iTunes Top 10.
Jared is the second-ever graduate of Penn State's M.F.A. program in Voice Pedagogy for Musical Theater. Prior to receiving his M.F.A., he graduated summa cum laude from Tufts University with degrees in Music and Psychology, receiving the Outstanding Achievement Award from the Department of Music as well as the Sal Soraci Prize for Excellence in Psychology. His honors thesis, "Belting Beauties and Soaring Sopranos: Voice Pedagogy to Address the Wide-Ranging Needs of Women in Musical Theatre," received highest thesis honors.
Trudeau has quickly become a sought-after pedagogue due to his integration of practical studio skills and the most current voice science. He has served on the voice faculty of Molloy College's CAP21 Theatre Arts Program and as a visiting faculty member at Penn State. For four years, he served as the head of voice for S.T.A.T.E., Penn State's summer high school musical theater training program. Trudeau's work as a researcher and guest clinician has brought him all over the United States. He has presented research at the Musical Theatre Educator's Alliance (MTEA), Pan-American Vocology Association (PAVA), Fall Voice, National Association of Teachers of Singing (NATS), and Voice Foundation conferences. He also is on the faculty for the Vocal Pedagogy Professional Workshop at The Boston Conservatory. He has been published in the Journal of Voice and his current research with Amanda Flynn (recent Van Lawrence recipient) and Dr. Aaron Johnson (NYU) is funded by The Voice Foundation and a faculty development grant from Berklee. Jared is on the board for the New England Voice Foundation and is on the board of NYSTA where he works with Amanda Flynn running the Professional Development Program (PDP).
Originally from Philadelphia, Pennsylvania, Dr. Joey Harrell (Guest Teacher) is an educator, performer, researcher, and voice clinician. He received his Ph.D. in Musical Education at Penn State University with an emphasis on musical theater voice pedagogy. His research focuses on speech-based singing for voice building and habilitation as well as how teachers learn to teach, specifically the experiences of novice teachers.
Joey has also maintained a lifelong interest in strength training and physical fitness. After years of self-experimentation and writing programs for himself, his family, and his friends, he decided to get certified as a personal trainer. He received his ACE personal training certification in 2014 and quickly started training at the John's Hopkins University Recreation Center. After moving to Boston to pursue his master's in Vocal pedagogy he began training at the Harvard Business School Recreation center. His passions in fitness lie in programming for strength, functional fitness, functional mobility, and nutrition.
Joey maintains a private voice studio in NYC where he works with professional musical theater performers and is constantly considering how the relationship between the voice and the movement. His clients can be seen on Broadway, national tours, TV/Film as well as in regional houses and BFA musical theater programs throughout the country. Most recently, he founded the company BroadwayVox which focuses on providing innovative educational resources to teachers and singers. You can follow him @singingwithjoeydotcom.
Chris Kelly (Guest Teacher) possesses a Master's Degree in Journalism from Columbia University and a Doctorate in Physical
Therapy from the University of South Florida. He is a Certified Strength and Conditioning Specialist through the NSCA and has completed education from systems such as Functional Range Conditioning, Postural Restoration Institute, Bill Hartman's Intensive, and Neurokinetic Therapy.

As the co-owner of the Musical Athlete, a physical preparation and performance company for vocalists, Chris uses biomechanical principles to help vocalists move, breathe, and perform better while gaining a new understanding of their bodies. He is passionate about helping singers support the vocal mechanism by training the body and the breath holistically.
In his role as a teacher, Chris has educated hundreds of fitness trainers, physical therapists, massage therapists, and personal trainers on topics such as movement screening, rehabilitative core training, exercise prescription/modification, and much more.

The Musical Athlete offers one on one training, movement consultations, and group training for singers as well as a mentorship program for teachers or anyone seeking to learn more about the biomechanics
of the ribcage, pelvis, and breathing as they apply to training to support the vocal mechanism.

For more information, check out @the.musical.athlete on Instagram or contact [email protected].